February 13, 2021 | Music | No Comments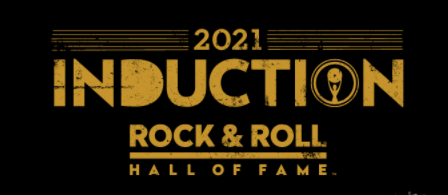 This year's Rock and Roll Hall of Fame induction ceremony is coming up in a few months and there's still time to cast a vote (or two, or three) for your favorite nominees. The fan vote is only a small (maybe inconsequential) part of deciding who gets in, but it's still fun and only takes a second.
This year's nominees are below, along with the five I voted for (that's all they allow per ballot per day). It doesn't say how long each nominee has been up for induction, but you can be nominated as soon as twenty-five years have passed since your debut record. As some of these acts are long in the tooth, I assume they were nominated quite some time ago and keep failing to get enough votes. Which makes no sense for a few of these.
Take Tina Turner, for instance–one of my faves for this year. She first debuted as a solo act in the early eighties, so she must have been eligible for induction for at least two decades now–and that's if you don't count the true start of her career in the late fifties! Yes, she's in as a duo with Ike Turner but has accomplished so much on her own that she deserves her own spot and not to be forever tied to her infamously abusive and unfaithful ex.
If you want to be blown away by someone's credentials, check out all the achievements on her Wikipedia page. She's literally made every hall of fame except this one, is the only woman to have won four Best Female Rock Vocal Performance Grammys, is continually ranked at the top of "best female rocker" and "best female vocalist" lists by anyone who bothers to create one, is the first artist to have a top 40 hit in seven consecutive decades (SEVEN!) and is commonly referred to as "The Queen of Rock and Roll." But The Queen isn't in the hall, except where she shares the spotlight with Ike.
Anyway, you're welcome to vote for whomever you please. My votes below were based on impact, innovation and endurance. It doesn't mean I love Iron Maiden, for example, more than Foo Fighters, it just means I think they've had a stronger impact on rock over a greater period of time. I think my beloved Foos will get in eventually, just not this year (actually, recency bias almost ensures they WILL get in this year, I just don't think they should).
If you're inspired to make your own selections, click here to create a login and cast your vote. Long live Rock and Roll!
halloffame, music, rockandroll